You wanted students to connect with teachers and succeed. You needed educator buy-in and excitement. We listened and created the Edvance360 K-12 Learning Management System and Secure Social Network.
Why Edvance360 K-12 LMS?
LMS Tools that Engage Students
LMS Personal Learning Environment (PLE)
Intuitive K-12 LMS home page features personal learning environment (PLE) to help the student to take responsibility for their online learning process; includes:
ePortfolios
Badges
Course Alerts
Group Tools
Facilitate discussions, group projects, and student-led communities via Edvance360's K-12 LMS. Students can access their:
Grades
Rubrics used
Feedback from teachers
Seamless LMS Communication
Communicate to students, other educators, and parents using:
Secure messaging feature copies parents
Live chat
Live video conferencing
Web 2.0/Collaborative Tools
Edvance K-12 LMS offers a secure, academic social environment designed to feature Web 2.0/collaborative tools that develop 21st-century skills such as:
Networking
Blogging
Wikis
ePortfolios
Badges
LMS Course Interaction Tools
Systematically direct K-12 students' experience with the learning management system by using Lessons/Learning Paths with allowances for:
Divergent paths/adaptive learning
Wikis
Mobile version and apps
Course Alerts
Group Projects
Interactive curriculum plugins from third-parties using LTI (Learning Tools Interoperability)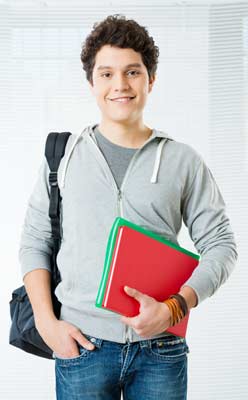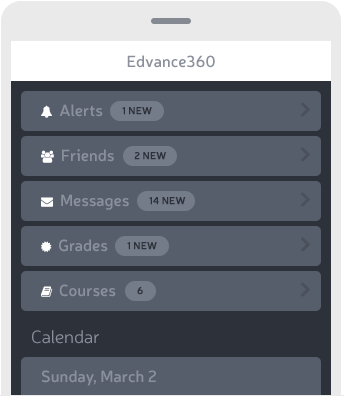 Industry Recognized and Award Winning LMS
Edvance360 is recognized as an industry leader in supporting online learning and training for nearly every industry and need. Accolades include:
Awarded one of the top ten LMS Frontrunners by Software Advice
"Most Affordable LMS" by Capterra
CODiE Award Winner
Empower Teachers.
LMS Interactive modules / learning paths
Drag-and-drop eLearning authoring tools enable faculty to create a unique K-12 Learning Management System experience by building learning paths from:
All file types, assessments types
Management tools
Tracking and reporting tools
Collaborative suite of tools
Makes room for a "flipped classroom", divergent paths, and adaptive learning.
Surveys & Assessments
Assess student knowledge and learnings gained through coursework designed by the educator within the LMS. This will support the creation of set benchmarks and help K-12 faculty understand comparisons with peers and previous classes. Contains:
Automatic grading settings
ADA compliance for disabilities
Tools to eliminate cheating
Randomization of questions and answers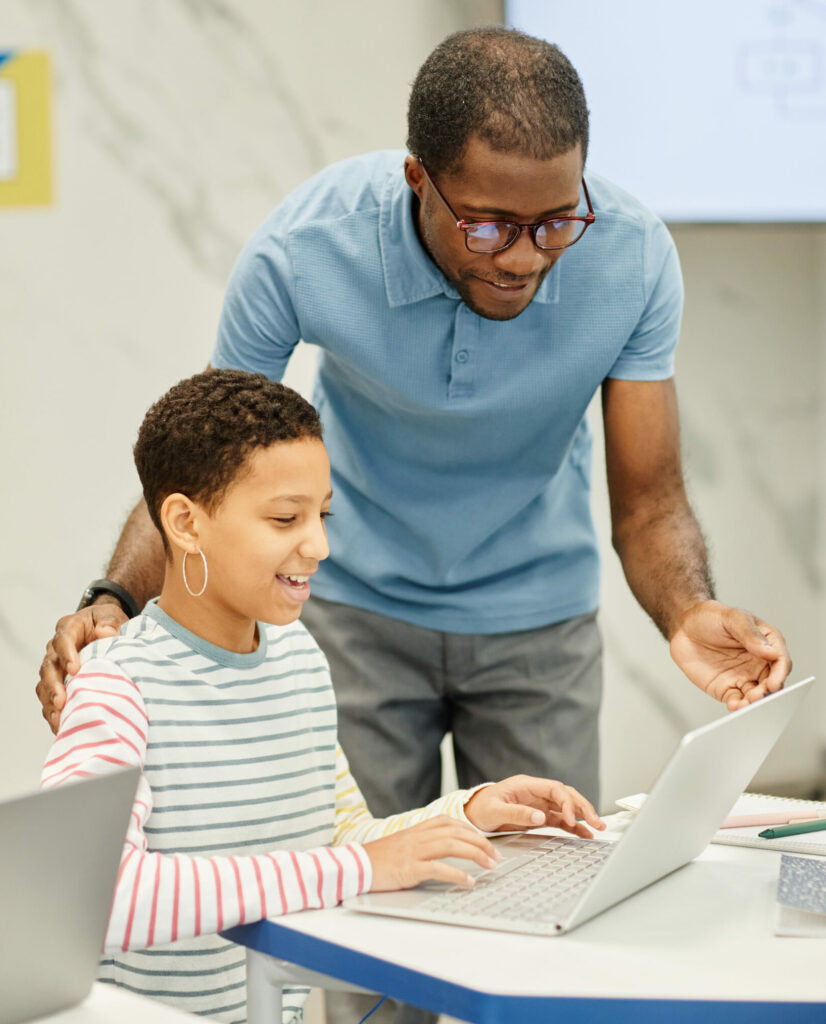 Personal Development Communities
Edvance360 supports collaborative communities using Web 2.0 tools:
Resources, Ideas
Personal development with fellow teachers as the College LMS course is completed
User-Friendly Gradebook
Integrated with Student Information Systems:
Gradebook items are easily set up, managed, and tracked within the K-12 LMS
Full Learning Outcomes/ Competencies/ Common Core module integrated
Integrated Interactivity Tools
Using LMS Learning Tools Interoperability (LTI) and other one-click tools:
Teachers can integrate third-party vendors and material
Fully SCORM (Sharable Content Object Reference Model) and Common Cartridge compatible
One-Click-Wonder Home Page
Provides teachers with one-click access to all the action items available from Edvance360 such as:
Tests needing review
Early warnings detected
Discussion posts/questions posted by students, announcements/alerts/ reminders, assignments turned in
Communication Tools
Notify and communicate with parents via shared calendar, online communities, integrated messaging system, and more K-12 LMS features. Easily communicate with students via:
Messaging
Shared calendar
Feedback on rubrics/grades
Feedback tools
Live chat
Live video conferencing
Learning Outcomes / Competencies / Common Core
Edvance360 supports data-driven learning outcomes by ensuring teacher-created (or admin-created) objectives are aligned to grade book assignments. The LMS interprets a student passings set assignment guidelines as meeting the objective/competency. Admin reports are also included.
Interactive Lessons / Learning Paths
Drag-and-drop lesson-building tool enables teachers to make room for a "flipped classroom", divergent paths, and adaptive learning. Using LTI and other one-click tools, teachers can integrate third-party vendors and material; fully SCORM and Common Cartridge compatible.
Early Warning System / Alerts
Student progress is monitored within the learning management system – alerts and reports can be created based on criteria set by educators and administrators.
Provide parents with access to communication, alerts/reminders/announcements, and a shared calendar with their child's activities on Edvance360's K-12 LMS platform. Plus parents can receive direct access to course material and resources from teachers, student progress reports, communities, other parents, and more.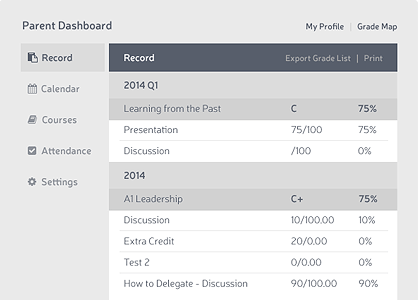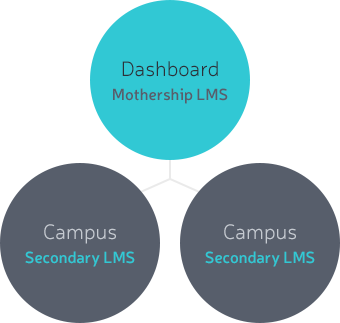 Manage Districts / ESAs.
Managing several LMS sites for multiple schools is time consuming. Throw in Learning Outcomes Management, curriculum revisions/ version control, and reporting across campuses, and it becomes even more challenging. Edvance360's Mothership Portal solves these challenges by providing a portal for district administrators, to which the sub-sites are linked. This enables administrators to manage their tasks across multiple sites from one location.
Educators on flipped classrooms
In the Flipped Learning model, teachers shift direct learning out of the large group learning space and move it into the individual learning space, with the help of one of several technologies. Teachers record and narrate screencasts of work they do on their computer desktops, create videos of themselves teaching, or curate video lessons online.
90%
Say their positive interactions with students increased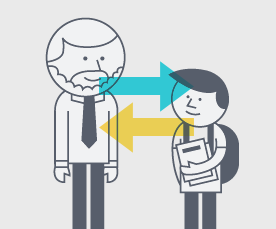 80%
Say positive interactions between students increased